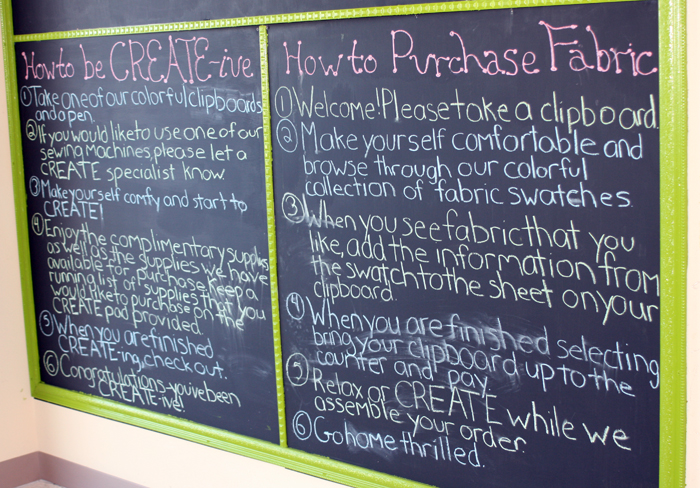 Yesterday I stopped in at CREATE StudioLounge in Sun Prairie, which is co-located with The Fabric Fairy. I'd been wanting to visit for several months now, but had been unable to make it in during their open hours, which are 2 PM-3 PM Monday through Friday and12 PM-5 PM Saturday.
The store is at 5353 Maly Rd. in Sun Prairie, which is actually a rather undeveloped area (take a look at the Google Street View) and might have put me off if I hadn't double-checked the address and directions first. Its neighbors are industrial warehouses and trees, rather than retail. I imagine this helps keep the rent overhead low, but it may also be an obstacle for customer traffic. (I don't know, but I could imagine so.)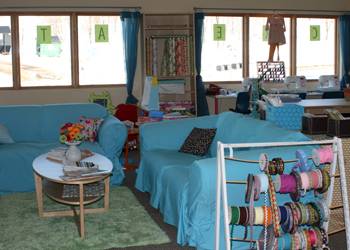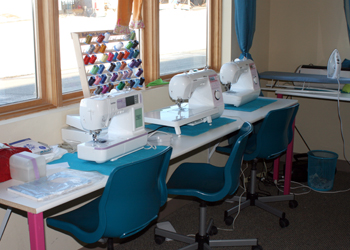 The space itself is very cheerful and open. It invites you to sit right down and get to work at a sewing machine or table, or on one of the comfy couches. Natural light streams through the plentiful, wide windows around the room.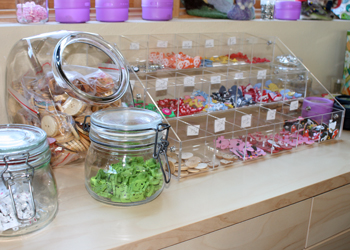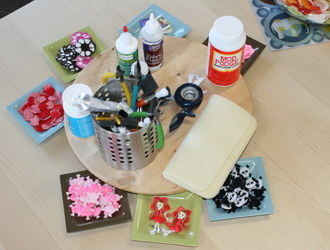 When I arrived, the woman working was the only other person there. This made it really easy to get good photos of the place, but I hope that it is not usually like that. They do offer quite a few classes, so I can see those being a draw. The space is so lovely and the layout is excellent, it would be a shame to see it not being used. I love the idea of it regularly being filled with crafters, working on their own projects, but doing so in the company of other like-minded folk, rather than in isolation. (That was the best thing about art school, for me, and also the highlight of my time in as a member of the Evolution Arts Collective.)
As I mentioned at the start, I can see the hours and location being obstacles that need to be overcome, but I really want to see CREATE StudioLounge success. I like the idea, I like the space.
"The Fabric Fairy's CREATE StudioLounge is a drop-in lounge, designed to nurture the creative spirit, provide a space for sewers and crafters to work in a social and inviting atmosphere, and be a community center for the diy and handmaking artists in the Madison area."
Check it out if you get a chance.